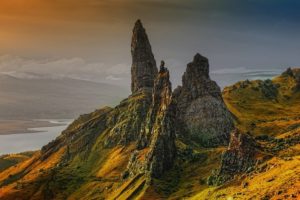 What is Spiritual healing Naomh?
Naomh in Gaelic means sacred. This name, this healing session, my spiritual guides me this name, when I landed in Scotland as welcome of this beautiful and sacred land. I received an invitation to unite my Soul, Spirit, Mind and Body. Indeed, that was exactly what happened to me in this energic and powerful land. A line up between my Soul, my Spirit, my Mind and my body. 
I offer in my services the spiritual healing Naomh, a Shamanic session, an invitation to a sacred journey of recovery of the Soul, the Spirit and the Body. I offer you to discover the spiritual human being you are, with the guidance of my spiritual guides. 
You will receive the physical and spiritual healing you need the moment you come to me. This session might be a Reiki session or a session with Archangels, Animal Spirits who come to me for you.
The session starts with a soul reading. In addition, I can use crystals, different healing musical instruments, songs that resonate with you, as well as divination tools (cards, clocks…).
Spiritual healing is a path of transformation that connects Soul, Body, and Heart and gives the Soul the guidance of your life to be fully aligned with your higher life purpose.
What happens after a spiritual healing session?
You can experience joy, curiosity, great energy, and determination to follow your passions. Sometimes memories of past lives could come back to your Mind, to be released, healed.
Spiritual healing may help you with
Soul healing
Heal, and Re parent your inner child
Let go of certain relationships and bring new ones
Free some addictions, Synchronicities in your life
Awareness of your psychic and spiritual gifts
Follow your intuition and inner guidance
Soul healing
This type of session can stir a lot of things in you. I recommend abstaining from alcohol and other psychotropic substances 3 days before and after your session and spending time connecting to nature before and after your session.
Click on the link below If you like to book. 
If you need more information you can contact me directly
Maimouna LY / tel. UK: +44 7751 143 584, FR. +33 6 18 99 03 39, naomhaom@gmail.com
Useful Information
Therapy session duration
A therapy session usually lasts about one hour to one and a half hours, please advise before the session if you need to leave before a certain hour.
Fees
My fees for all type of therapies are £50 to £60 depending on income. (You make the decision of what you can afford).
Cancel or Reschedule
Kindly provide 24-hour notice if you need to cancel or reschedule your appointment.
Location
I work from home, where I have a dedicated healing room offering a relaxing space. Edinburgh EH8. I also offer distance healing therapies. I could be mobile, only for those who have mobility conditions.
Opening hours
Monday, Wednesday, Thursday: 10:00am to 8:00pm (last appointment 7:00pm)
Tuesday and Friday: 9:00 to 3:00pm (last appointment 2:00pm)
Saturday: 11:00am to 5:00pm (last appointment 4:00pm)
Distance healing
All therapies I offer could be done by distance. The healing energy is sent across time and space to the receiver with his consent. This type of healing is equally effective as an in-person healing because, in alternative energy healing and holistic medicine therapies, we are working with the physical, emotional and mental aspects of an individual by accessing the individual's energy body. The energy body can be accessed easily from anywhere and at any time and does not require you to be physically present with the practitioner.
Disclaimer
Energetic healing practices are spiritual in nature. They do not interfere with any medical treatments a client may be following under a doctor's care. In no way does energetic healing work replace such medical treatments. Energetic healing treatments are in no way intended to take the place of a doctor's care. Energetic healing treatments must be seen as a complementary aid to a client's physical and mental well-being. I do not diagnose or treat injuries or psychological or physical illness, nor do I prescribe any medications or recommend prescriptions or other controlled substances. I am not practicing as physician or doctor in doing spiritual healing. The services I provide are not licensed. They are not required to have, nor do they hold, a state license. Information about the nature of the services I provide are indicated on the website.