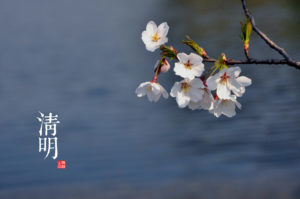 Oracles cards Reading / Akashic Record Readings/ Spiritual Counseling
Oracles Cards Reading
Akashic Records readings
Spiritual Counseling
Click on the link below If you like to book. 
If you need more information you can contact me directly
Maimouna LY   /   +44 7751 143 584  /    naomhaom@gmail.com
Useful Information
Psychic reading session duration
A Psychic session usually lasts about 30min or 1 hour.
30 min session: This is a 30 minutes Psychic reading. You can ask as many questions as you can within the 30 minutes time period. This option is perfect if you have questions in a specific area, love, career, finance…
1 hour session: This is an Hour Psychic reading. You can ask as many questions as you like in the hour time period. This option is perfect if you have multiple questions and want to get a depth reading for all of your inquires. Questions can be about anything! Love, career, finance, family…
Akashic records reading
1h session: With your consent, through meditation and prayer, I will access your akashic records. You can ask for information about your past lives, present situations, and future possibilities as well. Akashic records will only reveal to you what you need to learn at that moment, at that time, to support you on your journey. It could happen that I do not have consent for reading, for example, if it is not the right moment for answering a question. In that case, of course, there will be nothing to pay. This is why I only ask for payment after the session.
Fees
30min £35
1 hour £60
Cancel or Reschedule
Kindly provide 24-hour notice if you need to cancel or reschedule your appointment.
Session Mode
Phone, Online, Skype. We will discuss together the best way also regarding your location.
Opening hours (London Time)
Monday, Thursday: 09:00am to 11:00pm (last appointment)
Wednesday: 10:00am to 8:00pm (last appointment)
Friday, Saturday: 11:00am to 5:00pm (last appointment)
Disclaimer
Psychic Readings are spiritual in nature. They must be seen as a complementary aid. I do not diagnose or treat injuries or psychological or physical illness, nor do I prescribe any medications or recommend prescriptions or other controlled substances. The services I provide are not licensed. They are not required to have, nor do they hold, a state license. Information about the nature of the services I provide are indicated on the website.  I am not responsible for any choices or decisions you make as a result from my readings.