Deep Celestial Meditation & Healing Groups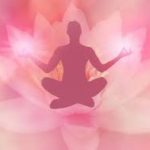 I welcome you to experience a journey of healing with guided meditation, a wonderful time of relaxing, sharing, learning, growing and LOVE!
Mediation and Healing group listing:
Four Elements Healing (Earth, Water, Air, Fire)
Meet your Totem Animal
Allow Archangels & Ascended Masters healing
Magical Journey with Goddess Isis
Express your Divine Feminine and Divine Masculine Energy
Meet your Totem Animal
Allow Archangels & Ascended Masters healing
Journey with magic sounds goddess Isis
*Non exhaustive list
New people are welcome. No experience is necessary. Every Meditation vary, depending on what the universe wishes for us to experience.
New people are welcome.
Coming Workshops Meditation & healing groups
Winter break – Back in March 2023
Four Elements Healing Group, Guided Meditation
When: Friday 18th November, 2022 – From 7:30pm to 8:30pm, London Time
Arrival from 7:20 pm, Doors Closure 7:30 pm
Location: In person, Indoor workshop, At OMH Therapies Centre
1 Randolph Crescent, Edinburgh EH3 7TH
Bring: Open Mind and Open Heart
Open to everyone from the age of 18
What to bring:
-Comfortable clothes
-Open Mind and Open Heart
-Water to drink
If you need more information please contact me:
All enquiries to Maimouna Ly at naomhaom@gmail.com  / 07751143584. You can also visit: Workshops – Naomha Om.

How to participate
For booking, email or text your name, first name, number of people attending and preferred way of contact
Click here to participate
or use Eventbrite
https://www.eventbrite.co.uk/e/four-elements-healing-earth-water-air-fire-tickets-460710626887
Fee: £10
Payable via direct bank transfer, or Eventbrite or in Person the Event's Day.
Stay informed about the upcoming Meditation & Healing Group 
Useful Information
Fees
Please check the fees indicated for every workshop.
Cancel
Participants are restricted number especially when we're doing indoor workshops. Please kindly provide notice if you need to cancel your participation.
Location
Online, Indoors and Outdoors – UK, FRANCE – Please check the location indicated for each workshop.
Disclaimer
Energetic healing practices are spiritual in nature. They do not interfere with any medical treatments a client may be following under a doctor's care. In no way does energetic healing work replace such medical treatments. Please ensure you make the best decision to keep yourself safe and be aware that you are responsible for your wellbeing.